Call The Residential Roofing Experts!
---
Jon Wright Industries ensures quick response times and the expert, personalized attention you need. Looking to install a brand new roof, or maybe you're looking to go green? No matter what, our certified team is ready to provide what you need, when you need it, and to your exact specifications.
Get A Free Estimate arrow_right_alt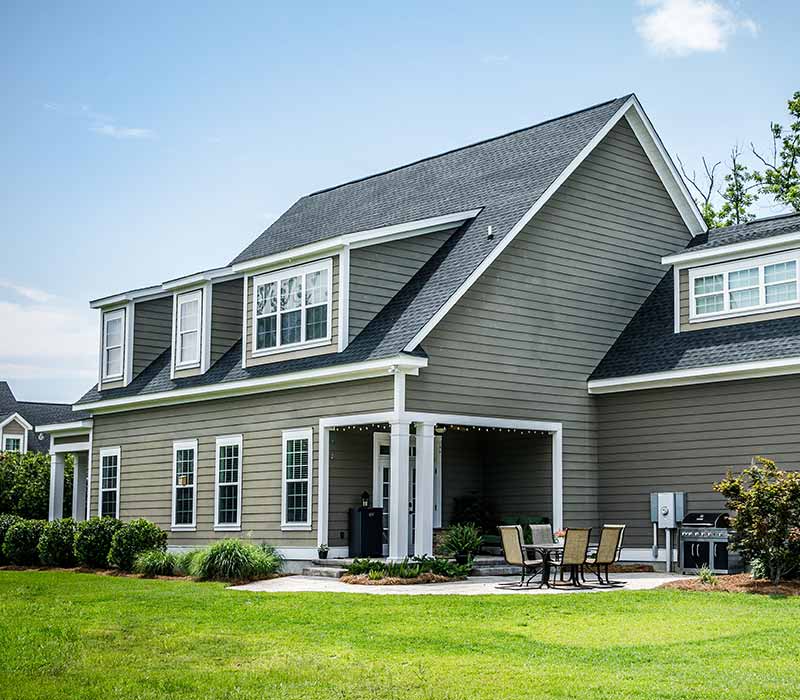 roofing Roof Inspections

Our roof inspections are free and thorough, allowing us to spot and deal with any problems that would otherwise be unnoticeable from the ground.

roofing Roof Installations

On newly built homes, as well as existing homes where a roof replacement is not sufficient due to significant damage, we install new roofs that are sturdy and leak-proof.

roofing Roof Replacements

We'll replace your entire roof to increase and refresh its aesthetic appeal and strength. We usually tear out the old roof system and replace all the shingles or the wooden sheathing underneath if necessary.

roofing Roof Repairs

When you contact us about a leak in your home, or any other type of roof damage, we're always ready to come to your location to survey the damage and make immediate repairs before it worsens and costs you more money later on.
Got Hit By Storm Damage Recently?
---
The outside weather can be brutal to your roof, and this becomes painfully clear when a severe storm passes by. The damage caused on your roof can quickly become critical if not taken care of in a timely manner. Not only that, but having to deal with insurance companies so you can get the coverage you need for the proper repairs is another animal entirely.
That's what Jon Wright Industries is here for! When storm damage occurs, call the team that will handle it as quickly as possible. We will tarp the roof if needed, handle the entire insurance claim process for you, and get the repair jobs done.
Storm Services arrow_right_alt

Getting A FORTIFIED Roof
---
FORTIFIED is a program dedicated to adding extra protection for homes against severe weather. Contractors that are involved in this program are trained in the FORTIFIED roof process and their work verified. It's all to give you that extra bit of confidence and peace of mind that when the next major storm hits, your roof and home will be better protected.
Learn More arrow_right_alt
Brands We Have Put Our Trust In
---
We work towards absolute quality, and the same is true for the brands and products we have partnered with. Browse through their catalogs below, and find that perfect look for your home today.
Doing Our Part To Stay Green
---
Jon Wright Industries believes that homeowners shouldn't compromise between protecting their home and the environment. Partnering with GAF, sustainability has never been more within reach.
Beyond Residential Roofing
---
Jon Wright Industries also specializes in commercial roofing services, with the same commitment to quality and excellence no matter the project scope. From small to large businesses, we have successfully handled a large variety of commercial roofs.
Learn more about how we can help you business today!
Commercial Roofing arrow_right_alt