About Jon Wright Industries
---
Learn more about our mission and everything we do to give you peace of mind knowing that you hired the right contractors.
Get A Free Estimate arrow_right_alt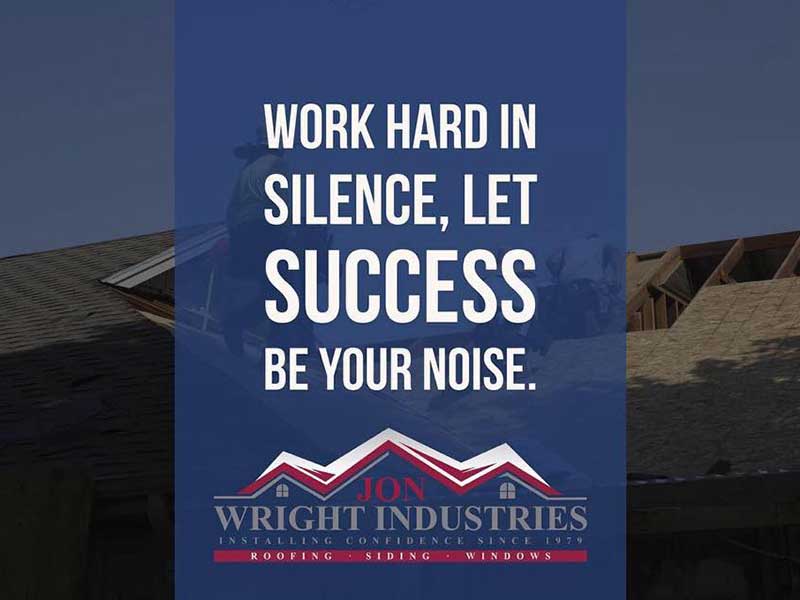 Our Mission Is To Serve You!
---
Installing Confidence Since 1979. Everything we do here at Jon Wright Industries is focused on serving our customers. We are dedicated to making your home safer, more comfortable, and more valuable through our work. This includes a commitment to using only high-quality products and materials in our work, remaining ever alert to changes and improvements in our industry, and going about our work in a professional manner at all times.
We not only want to deliver the best results for you, we also want you to enjoy your experience with Jon Wright Industries. Our goal is not to satisfy you, but to delight you! We want you to think of Jon Wright Industries as the finest Irving roofing contractor, and a trusted resource that installs confidence in your home or business.
---
So How Do You Find The Right Contractor For The Job?
---
There are four main points of emphasis to consider when choosing a contractor:
Jon Wright Industries has earned numerous credentials such as GAF Master Elite through extensive training and by passing on-site inspections performed by our manufacturers.
We are thoroughly trained in several different products, because it won't do you any good for us to install a roof and not ventilate it properly. This is our way of showing you we know how to install the products correctly and in accordance with local building codes.
A good measure of a roofing company is their past performance. Jon Wright Industries can back up our claims with our Angie's List Super Service Awards that we have won every year since 2010 and our A+ Rating with zero complaints with the Better Business Bureau. The Angie's List Super Service Award is only awarded to the top 5% of contractors and is based on homeowner reviews and number of reviews. The award is based on a 3-year window, and contractors must pass a background check. This is our way of showing you that we actually do install the products correctly and in accordance with local building codes.
Beyond the installations, Jon Wright Industries offers superior warranties such as GAF's "Golden Pledge" and CertainTeed's "SureStart" which are only available through a GAF Master Elite contractor or CertainTeed Select ShingleMaster contractor.
The state of Texas does not require a roofing contractor to be licensed. So it does not take much more than a ladder and a pickup truck for someone to call themselves a roofer. Unfortunately, that leads to disappointment for many homeowners when the bargain price they get from a shady roofer turns into shoddy work with no recourse.
Jon Wright Industries, on the other hand, has invested time, effort, and money into building the resources necessary to deliver professional, complete, and well supported roofing services. This includes taking the important step of becoming a certified Irving roofing contractor for the manufacturers we represent.
While you may be focused on insurance coverage in case your roof is damaged, you should pay close attention to whether or not the roofing contractor you hire is covered by current liability and worker's compensation insurance. Many roofers try to cut corners by skimping on their own insurance, but if an accident occurs on your property or your home is damaged during the project and your roofer is not insured or is underinsured, YOU may be held liable for damages!
Always insist on seeing a current certificate of insurance before allowing any company to work on your roof!
Get A Free Estimate arrow_right_alt