GET AN ESTIMATE
Thank you for contacting Jon Wright Industries, a representative will contact you shortly.
Residential Roofing
About Jon Wright Industries Residential Roofing Services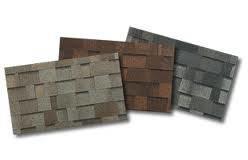 Residential roofs need to be protected from the elements. Whether the sun is beating down on a home or a rain storm is overhead, shingles will be used to protect a home from the elements. Jon Wright Industries is an industry leader in shingle replacement and installation. Homes, no matter the size or location, will need to have shingles replaced after years of exposure to the elements. Regardless of the type or quality of the shingles used, they will eventually deteriorate and need to be replaced. If this is neglected, the underlying roof can become damaged. Jon Wright Industries is able to ensure that this never occurs to their clients home and will be able to install the highest quality shingles in the industry with the utmost craftsmanship.
Who Needs Roofing Services
Roofing repairs aren't typically a service that most homeowners concern themselves with until there's water dripping down into your house after a storm or wear and tear finally take over. Even then, the most common "fix" is to just put a bucket under the drip during a downpour. While this may save your floor and temporarily keep a pool from developing inside your house, it's simply not an effective long-term solution.
The truth is, once water has started to leak through the roof, the problem has often progressed further than a just a simple repair.
The result of many leaks can be long term development of mold and mildew build up causing the actual roof to weaken. Not to mention, the damage to your attic, the insulation, the ceilings inside your home and anything you might be storing inside the attic.
Regular roof maintenance and roof inspections can help spot and easily thwart leaky or potentially fragile spots in your roof before they progress into full-scale massive roofing repairs.
Roofing Services
Roof Inspections & Regular Roof Maintenance

A simple roof inspection can often save hundreds, even thousands of dollars of damage to your home over time. Small roof leaks can quickly become larger, amplifying the amount of damage that will ensue. A regular roof inspection can help spot sections of the roof that are potential hazards or weak spots for damage to start occurring.

Among the many reasons for regular roof maintenance and an inspection is the fact that water can be seeping through in small amounts over time without you ever knowing it until it's dripping down into your house. With a regular inspection you can catch and even prevent much of this damage from occurring before it starts to become a real issue.

It's not always a big down pour or a heavy snowfall that tells you there is an issue with your roof. After all, your roof is constantly being exposed to the elements of sun and wind as well. It's important to keep the roof over your head in good shape to protect you and your family.

Roofing Repairs & Re-roofing, When is it needed?

Once you have noticed a leak or have spotted some external damage on your roof, it's important to have a professional come out and assess the total damage right away. As professionals are trained to fully inspect the roof and determine the reach of the damage, they can also help you develop the best plan of action for any repairs.

This is important because in some cases the leak may have caused enough damage across the roof that a whole re-roofing may be necessary in order to fully remedy the issue. In other cases, it may simply be necessary to just fix the spots that are causing the issue. Typically, this can be determined during the roof inspection process. The inspector will be able to take into consideration the total amount of damage and extent of it to determine the best course of action.

If a simple leak has occurred in one spot, you may only need to replace a few shingles or roofing tiles. However, if the leak has been developing over a longer period of time and allowing water to seep in, there may be weak roofing trusses to consider as well as mold and mildew removal.

In any case, a regular roof inspection or some scheduled roof maintenance can help limit or prevent most of these severe roof issues. However, if a big storm, a heavy down pour or a blizzard has left you with some major roof damage, it's paramount to get it assessed and repaired right away to prevent any further long term damage form occurring.